What does an 'ecosystem approach' mean for your entrepreneurial activities?
That is the question addressed over the course of 3 pilot events hosted by the 'Oxford Venture Collaboratory' (OVC). Speaking from professional and personal experience the panelists will explore what it means to adopt a 'relational' or 'ecosystem-grounded approach' to venture building: connecting, bridging, engaging. The work of entrepreneurs is versatile. We focus on managing complex relationships as a core activity of any entrepreneur. How can you use social networks in early-stage projects? After all, who you talk next with may shape where you go.
Open to all: Each session will have different content and themes. Please be welcome to join any of the panel discussions, or all three.
If you would like to attend this event, please contact Dr Christiaan De Koning (christiaan.dekoning@sbs.ox.ac.uk)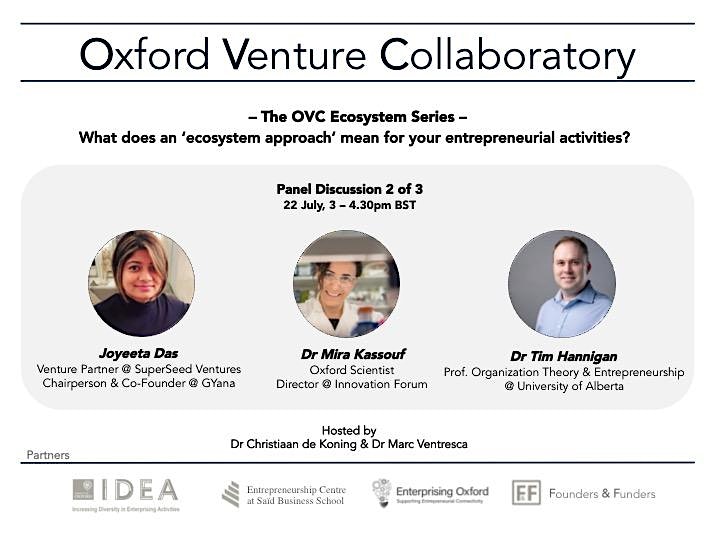 Related Events